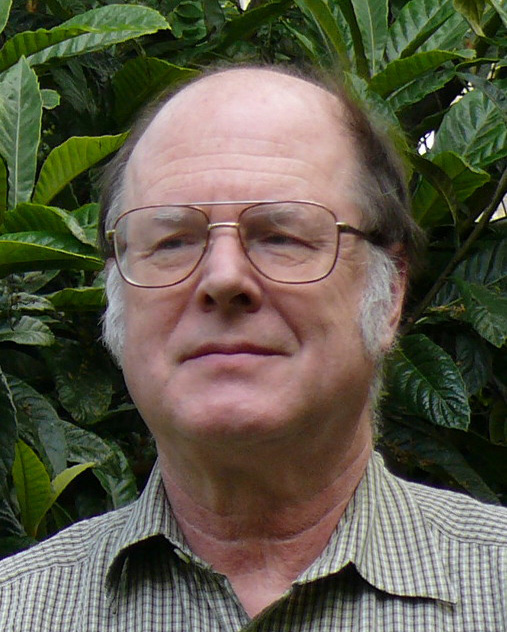 Shannon Lecture
Quantum Information's Birth, Growth, and Significance Wednesday, 24 June, 09:00 - 10:00 (PDT) Abstract
The information revolution is based on what a physicist would call a classical view of information. Quantum effects, though long known, were regarded mainly as another noise source to be managed by classical error correction. But only twenty years after Shannon's landmark paper, Wiesner noticed that they could be used to do some intriguingly nonclassical things, such as making impossible-to-counterfeit banknotes or multiplexing two messages into an single optical transmission from which the receiver could receive either one at will but not both. After a slow start, quantum information has developed into the most natural foundation for the mathematical theory of communication, extending Shannon's theory as Einstein's extends Newton's. We review quantum information theory, especially the uniquely strong and private kind of correlation known as entanglement. Aside from enabling new kinds of computation and communication, entanglement helps explain the origin of randomness, why the future is less certain than the past, and, paradoxically, the macroscopic world's superficially classical appearance, which allowed quantum laws to remain undiscovered until the 20th century.
Biography
Charles H. Bennett was born in 1943, the son of music teachers. He received his PhD from Harvard in 1971 under David Turnbull and did a postdoc at Argonne Laboratory under Aneesur Rahman. Since coming to IBM Research in 1972, he has worked on various aspects of the relation between physics and information. In 1973, building on the work of IBM's Rolf Landauer, he showed that universal computation can be performed by a logically and thermodynamically reversible apparatus, which can operate with arbitrarily little energy dissipation per step because it avoids throwing away information about past logical states. Based on this he proposed the currently accepted resolution of the Maxwell's demon paradox, attributing the demon's inability violate the second law to the thermodynamic cost of information destruction rather than acquisition. This was not a new discovery but rather a reaffirmation of Smoluchowski's correct 1914 analysis of the demon, which had been partly forgotten in the interim due to confusion over the different ways quantum mechanics and thermodynamics constrain measurement. In other early work Bennett introduced the complexity measure "logical depth"---the computation time needed to compute a digital object from a near-incompressible algorithmic description---and studied of the role of dissipation in improving the copying of genetic information and absolutely stabilizing states of locally-interacting systems that in the absence of dissipation would be merely metastable.
In 1984, Bennett and Gilles Brassard of the Université de Montréal, building on the seminal insights of Stephen Wiesner, developed a practical system of quantum cryptography, allowing secure communication between parties who share no secret information initially, and with the help of their students built a working demonstration of it in 1989. In 1993, in collaboration with Claude Crepeau, Richard Jozsa, Asher Peres, and William Wootters, they discovered "quantum teleportation," in which the complete information in a system is decomposed into a classical message and quantum entanglement, then reassembled from these ingredients in a new location to produce an exact replica of the original quantum state that was destroyed in the sending process. In subsequent years Bennett contributed to a comprehensive rebuilding of the theory of information processing on quantum foundations, including quantum error correction, the recognition of entanglement as an independent quantifiable resource, the multiple (e.g. classical, private, and quantum) capacities of quantum channels, and the "quantum reverse Shannon theorem" establishing the ability of any quantum or classical channel with nonzero classical capacity to efficiently simulate any other in the presence of a strong entanglement resource, or a combination of ordinary entanglement and classical back-communication.
With IBM colleagues DiVincenzo, Linsker, Smolin, and Donkor he devised "time bracketed authentication" a method for protecting audio/visual and other recordings from falsification, even by an untrusted recording apparatus, using low-bandwidth bidirectional communication between the process being recorded and an outside world trusted to be beyond the control of would-be falsifiers. Incoming signals establish a prior time bracket by unpredictably influencing the process being recorded, while outgoing signals, e.g. hashed digests of the ongoing recording, establish a posterior time bracket.
Recently he has become interested in the application of quantum information to cosmology, and characterizing the conditions (including thermodynamic disequilibrium) that lead to the emergence of classical correlations and computationally complex structures from quantum laws.
Bennett is an IBM Fellow, a Fellow of the American Physical Society, and a member of the U.S. National Academy of Sciences. He is a recipient of the Rank, Harvey, Okawa, Wolf, and Micius Quantum Prizes. He has served as a Divisional Associate Editor for Physical Review Letters, and as both Secretary and Chair of the National Academy of Sciences Class III (Engineering and Applied Physical Sciences).